Screen recorder programs are always a great and necessary help for users who intend to create video demos, instructional video, presentations, application tutorials, etc. It's almost not possible finish these tasks without a proper screen recorder. However, even when you are in an urgent need of screen recording, you should not panic and rush into payment. Take some time to do a small research and you will find there are plenty of choices out there. Here I'm going to recommend several screen recorder software I've personally used so that you can pick the one that suit you most.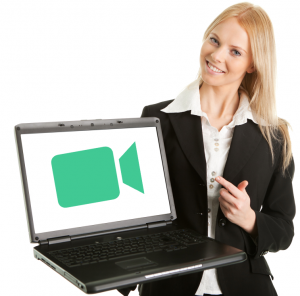 Free Screencast
Free Screencast is one of the earliest software installed in my computer. I've been using it for many years to record some instructional video for my clients, and friends. It basically covers all necessary functions to capture screen. It can record computer screen with sound, and capture video via the webcam and IP camera. The amazing part is to add some filter effects and overlay feature. Compared to image overlay, I prefer to use text overlay in my video as watermarks. The text overlay include time-lapse feature. Once I even used it to spy on my dog by creating time-lapse recording with my webcam in the night. There are many features and what I mentioned here are just basics to introduce you to how it works. You can step onto homepage to find out more.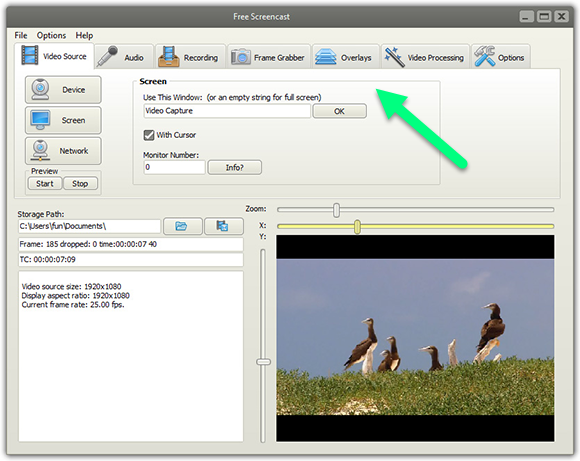 Here is a quick tutorial of how to use Free Screencast.
Ezvid
Ezvid is another simple screen capture software I use from now and then. It can also easily create demonstrative video with sound. It uses TTS to generate narration voice out of the given text. It can upload your video directly to YouTube. There are also many adjustable options. One drawback is that their website is poorly designed and full of irrelevant stuff. You may need to spend a bit more time on figuring out how it works.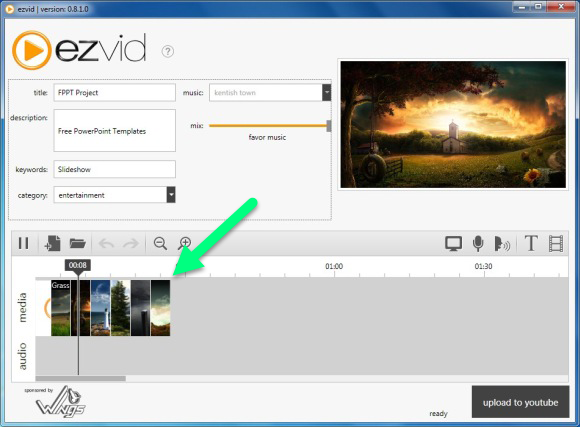 Camtasia Studio
Camtasia Studio is more like a video production suite because it can record video, edit video, add transition effects, add subtitles and more. It uses multi-track editing to make video. As for screen recording, it is just like other common screen recorders, but it will output the recording as a project file instead of a playable video file. Then, you can input the project file into Camtasia Studio for further enhancement and rendering. It is much powerful than many of the screen recorders but it is not free – it takes $199 to purchase a single license and $99 to upgrade it to the latest version, if there's any.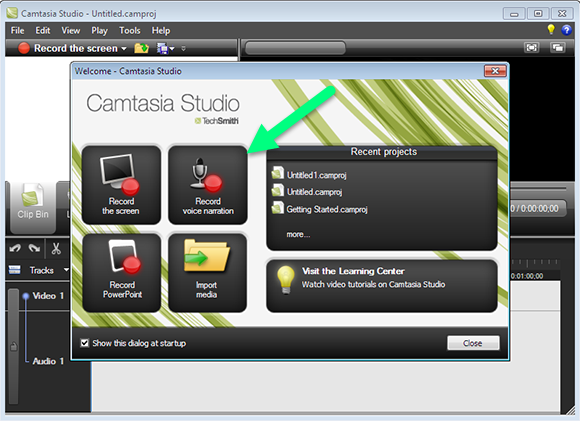 Webinaria
Webinaria, another screen capture app that can record your screen actions as well as sound. It is a very simple app with some basic screen recording settings. It does not provide more features than others but still, it earns its place by providing easy recording and YouTube uploading (Flash format only).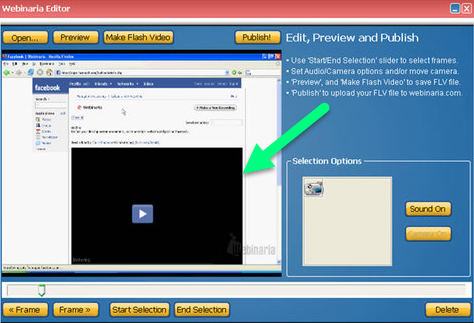 Apowersoft Free Online Screen Recorder
Sometimes I need to make a video immediately but the machine I got at hand is not equipped with the screen recorders I usually use, or for some reason they fail to launch or export video in a machine. That's when I get things going with Apowersoft Free Online Screen Recorder. You just need to download a small launcher to start the recorder in your browser. It works fine except that there are less recording options to tweak. It is free to use. Meanwhile, it also provides a desktop version, which is not free. Yu need to pay $79.95 for a lifetime license for personal use and $159.9 for business.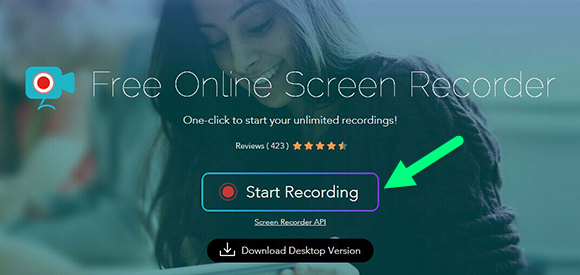 Please follow and like us: