Features
Record Screen with Sound
Record full screen or a particular area of the screen of your computer, even in a multi-monitor system thus you can enjoy them on any portable devices or apps. It can capture your audio synchronously from a microphone, telephone line, audio mixer and other input devices.
Capture Video from Devices
Free Screencast can record video with your webcam and capture video from IP-camera and more devices, taking your creativity to a whole new level.
Create Educational Video Tutorial
Free Screencast can help you record whatever you do on your screen, making it easy to show people how to do things. Along with the simultaneous sound recording ability, you can create a vivid tutorial video with your own narration.
Optimize and Customize Recordings
Free Screencast allows you to crop the recording and apply cool filter effects for artistic resulting video. You can also add multiple text/image overlays & create time-lapse recording.
Share Video on YouTube, Twitter, Facebook, etc.
Record video in MP4, FLV, MKV, WebM and more formats to easily share your recordings on blogs or websites like YouTube, Twitter, Facebook, etc. share with people who have common interests.
Recording Timer
Create scheduled tasks by presetting the recording duration to free you from boring video recording supervision.
Free & Easy
Free Screencast is totally free without any registration and extra cost required. Users of any level can record screen within a few clicks of button.
More features
Absolutely free. Gives best ever quality.
Free Screencast enables you to capture any area of your screen either as a screenshot or a video file.
Simply the best screen recording software!
Capture Video from Devices

Capable of capturing video from a webcam, digital camera, USB cameras, PCI capture card, or video input device and more.

Capture IP Camera

Turn your PC into a video surveillance system to capture images of your home, office, parking area or anywhere at up to 30 fps from network IP camera.

Image & Text Overlay

Add overlay image/text onto any part of your video recording to copyright your video or make the recording more attractive.

Grab Frame

Grab one or more still images from webcam or screen in one-shot mode or burst mode to BMP/JPEG format or save to clipboard for further usage.
Screenshots
What you see is what you get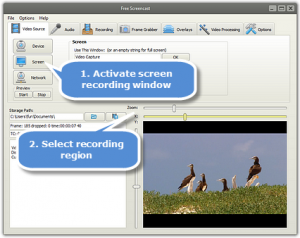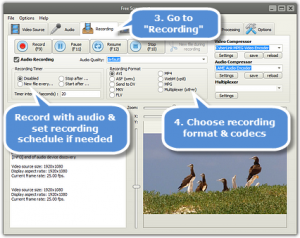 LATEST Tutorials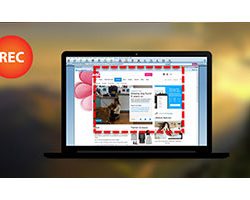 For some people, recording the screen of their computer seems a very difficult task. Imagining trying to add text and image overlays to those recordings is almost impossible for them. But this happens because they still do not know Free Screencast. This free and safe downloadable software can record computer screen in few[…]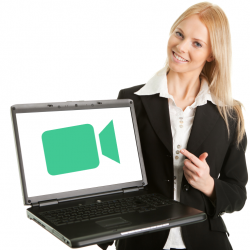 Screen recorder programs are always a great and necessary help for users who intend to create video demos, instructional video, presentations, application tutorials, etc. It's almost not possible finish these tasks without a proper screen recorder. However, even when you are in an urgent need of screen recording, you should not panic and rush into[…]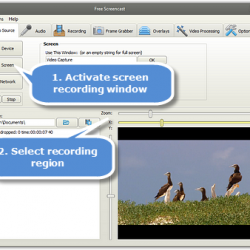 Introduction Working as a handy screencast creator application, Free Screencast has the ability to record all actions performed on the PC screen, a webcam or an IP camera into video in real time with or without audio. Get Free Screencast Now Step 1. Choose the Recording Region Launch Free Screencast and click "Screen"[…]
Previous
Next